Prints and Multiples
More Categories
David Hockney
A Rake's Progress and other Etchings by David Hockney
,
1963
lithographic poster in red and black, on Crisbrook handmade paper
31 1/4 x 22 1/4 inches
79.5 x 56.4 cm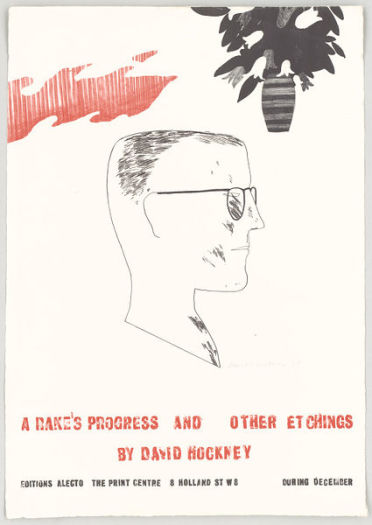 Description
A Rake's Progress and Other Etchings'. Lithographic exhibition poster by David Hockney. Design in black and red, with self-portrait, advertising an exhibition of the artist's prints held by Editions Alecto at the Print Centre, London, 1963.