2010 Onwards
More Categories
Richard Learoyd
Olya in Yellow, Two
,
2011
signed in black felt tip pen and with a gallery label bearing information about the work in facsimile affixed to the back of the frame
unique camera obscura cibachrome print, flush-mounted to aluminium
Sheet:
48 1/8 x 48 1/8 inches
122 x 122 cm

Frame:
60 1/2 x 60 inches
153.7 x 152.4 cm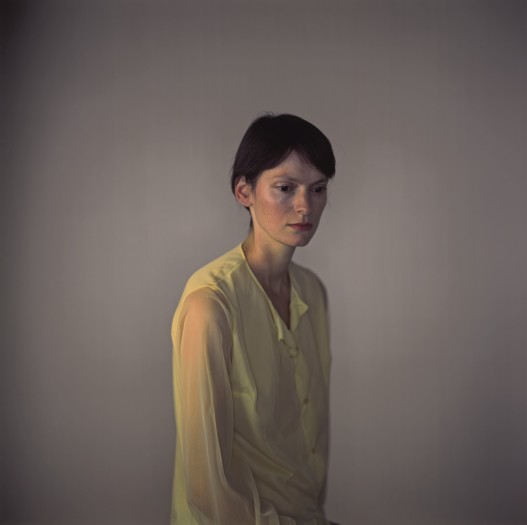 Description
'I see my work more in the lineage of the French - referring to daguerreotypes: those non-reproducable photographic objects whose muiti-planed surface and miraculous depth of field fascinate me. With my work I am interested in the moment when the image becomes dye and colour, when the illusion of it being a reflection or projection breaks down. I think you get that sense with dagguereotype images: you see the object before the illusion. With my pictures, the illusion is very strong and breaks suddenly, and often only momentarily which is something I like.' Richard Learoyd, 'Flesh and Bones: Unique Photographs by Richard Learoyd', interview with Peggy Roalf, Aperture Magazine, no.199, New York, 2010, pp44-46.