Study for a Sacrificial Figure
,
1952
bronze and wire
10 W inches
0 x 27.8 cm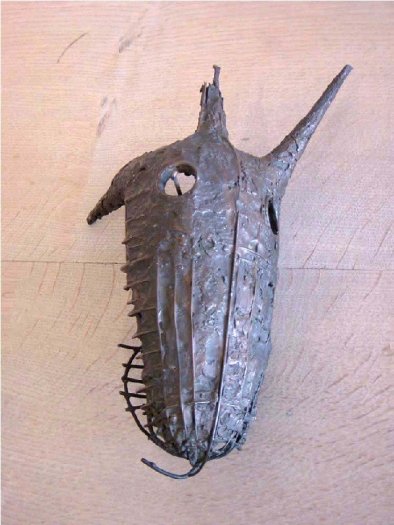 Provenance
Pierre Matisse Gallery, New York City

Exhibitions
J B Speed Art Museum, Louisville, Kentucky,
Reg Butler 'A Retrospective Exhibition, October 22 - December 1, 1963, cat no.49

Description
Born in Buntingford, Hertfordshire, England. Butler trained as an architect and practised as an engineer before devoting himself to sculpture. Influenced by Henry Moore and Alexander Calder, he produced iron and stainless steel constructions suggestive of plant and insect forms.