Early Modernism - Unit One - 7 & 5 Society
More Categories
Paul Nash
Cumberland Landscape
,
1924
oil on canvas
20 x 24 inches
50.8 x 61 cm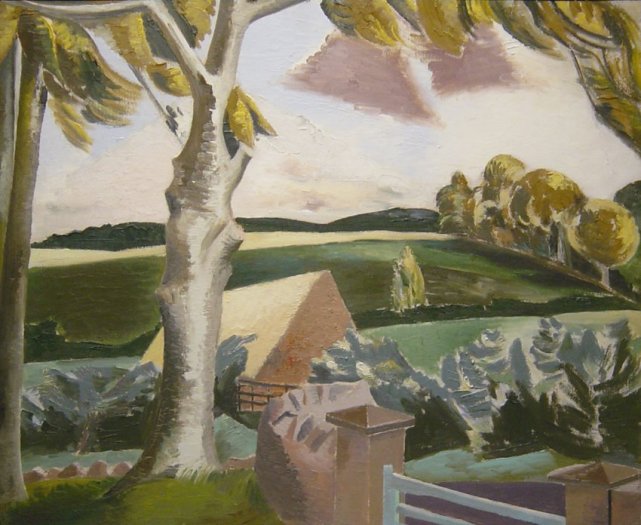 Provenance
Arthur Tooth and Sons, London
Private Collection, UK
Literature
Andrew Causey, Paul Nash, Oxford, 1980, p.386, cat no.424, pl 462
Description
Andrew Causey has given this painting the title 'Cumberland Landscape' and believes that it was painted at Bankshead. Apparently the picture was titled 'Landscape' by Margaret Nash and dated to 1923. However, it is known only in a photograph and in fact the subject strongly resembles two pencil studies from 1924, both entitled 'Cumberland Landscape' and both made when Nash was staying with the Nicholsons at Bankshead, Cumberland in 1924. An oil painting of Cumberland, perhaps made on this visit, the only one Nash is known to have made, is recorded in a letter from Nash to his wife of 11th March 1924: 'I have completely resuscitated the large Cumberland oil which now promises to be quite a good picture'. The areas in which this oil differs from the Cumberland studies, such as the foreground gate and posts, and the barn, are tighter and more structured in handling, consonant with a later date of 1927, when Nash would in any case no longer have the details of the scene firmly in his mind. The strong argument for identifying this oil with the 'large Cumberland oil' is challenged, however, by the painting's regular canvas size.