Ivon Hitchens
Landscape with River and Temple
,
c1943
signed; also titled and inscribed with the artist's address on label attached to the stretcher
oil on canvas
17 1/2 x 30 1/2 inches
44.5 x 77.5 cm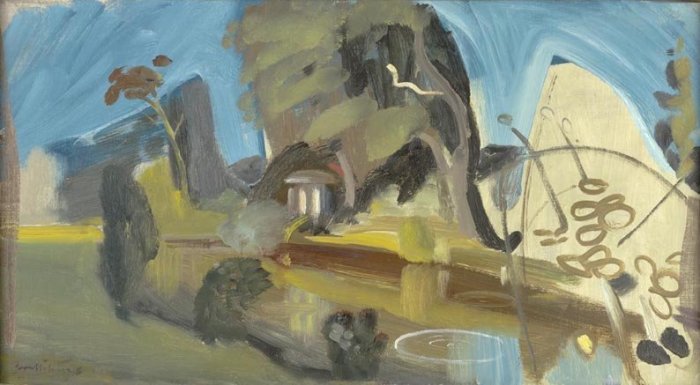 Provenance
Lt. Col. H.T. Segrave, acquired July 1943
Mr and Mrs Peter Barker-Mill
Peter Barker-Mill (1908-1994) was an abstract artist, who lived in Somerset. He was friends with many of the leading artists of his day including Patrick Heron. He was a benefactor and the first chairman of the Arnolfini Gallery, Bristol, which opened in 1965.
Exhibitions
London, Leicester Galleries, Exhibition of Works by Artists of Fame and of Promise, July 1943, cat no.130